News & Events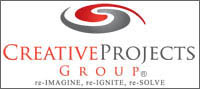 William Nix, Chairman of Creative Projects Group®, has joined the Advisory Board of Partnerships For Change®

Partnerships For Change® is a non-profit organization dedicated to the promotion of sustainable development through direct humanitarian action, transforming social and economic conditions of underserved communities, globally.
PFC uses a social, economic and environment impact criteria for underserved communities to select projects. The project must satisfy substantial criteria from following questions:
Will it economically empower the community?
Will it improve the environment?
Will it help socially liberate at-risk populations?
Will it serve as a demonstration project for replication purposes?
Does it foster self-reliance and self-sustainability?
Does it empower innovative breakthrough models?
Does it serve toward a Tipping Point in that community?