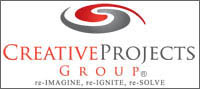 Creative Projects Group®, and the members of the This is Ragtime creative team, welcome Max Morath and Virginia Eskin.

Each of their contributions will contribute substantially to the nature and scope of the production (see: www.thisisragtime.com)
Max Morath is an American ragtime pianist, composer, actor and author. He is best known for his piano playing, and is referred to as "Mr. Ragtime". He has been a devoted and prolific performer, writing several plays and productions, as well as being variously a recording artist, actor and radio and television presenter. Rudi Blesh billed Morath as a "one-man ragtime army." He studied piano and harmony as a child and was exposed to the rudiments of ragtime piano by his mother, a schooled pianist who had also spent several years playing for silent films. He received a Bachelor's degree in English from Colorado College in 1948, before embarking on a varied career that included jobs in radio and television, jazz, and theatre. His appearances as pianist and musical director with melodrama companies in Cripple Creek and Durango, Colorado, triggered his interest in early American popular music and theatre, including a study of its social and economic history, largely inspired by George and Ira Gershwin, Irving Berlin and his ragtime heroes Eubie Blake and Scott Joplin. The success of those theatrical endeavors led to Morath's first professional recordings.
During 1959-1961 Morath wrote, performed, and co-produced twenty-six half-hour television programs for PBS, then NET (National Educational Television). The programs were produced by Channel Six, Denver, and were fed nationally to the infant public broadcasting network. The Ragtime Era series showcased the development of the music of that period. It was followed by the Turn of the Century series, which dealt with popular music's interaction with the nation's social history. The productions are now considered genre classics and were in syndication throughout the 1960s. In addition to his landmark television series, Morath made many later contributions to NPR and PBS. He also appeared on a number of commercial television programs including The Bell Telephone Hour, Today and Tonight. From 1965 to 1972, he was a regular guest of Arthur Godfrey on CBS Radio, and he appeared often with Godfrey in television guest appearances. Moving from Colorado to New York around 1963, Morath was by then performing nationally in college concerts and nightclubs, including New York's Blue Angel and the Village Vanguard with his Original Rag Quartet. His one-man show Max Morath at the Turn of the Century, was a critical success Off-Broadway at the Jan Hus Playhouse in 1969, followed by a four-year national tour. Other similar productions followed: The Ragtime Years, Living a Ragtime Life, The Ragtime Man, Ragtime Revisited, plus Ragtime and Again. These productions also toured nationally following Off-Broadway openings. Morath continued touring until 2007.
Returning to academia, Morath earned a Master's degree from Columbia University in 1996 in American Studies. His thesis was based on the life and work of songwriter Carrie Jacobs-Bond (1862-1946), composer of "I Love You Truly" and other popular songs. Morath's extensive research on her and her times later led to his writing a biographical novel about Jacobs-Bond told in her voice (iUniverse, 2008). He also wrote The NPR Curious Listener's Guide To Popular Standards. Among his other published works are the essay "Ragtime Then and Now" in The Oxford Companion to Jazz (Oxford 2000), and various music folios over the years for The Richmond Organization, Edw. B. Marks Music, G. Schirmer Inc., Mel Bay Publications, and Cherry Lane. Morath co-created a coffee-table photograph book of his experiences on the road, titled Max Morath: The Road To Ragtime, and also wrote a musical play based on the writings of humorist Finley Peter Dunne titled Trust Everybody... But Cut The Cards. He also published an academic article on Dunne. Another of Morath's theatrical efforts was One For The Road, a serio-comic exploration of America's socio-cultural dealings with drugs and alcohol. His 2005 album of that name is not the show's score, but does include a single number from it. After recording a handful of albums in the then-popular honky-tonk style, he found his artistic footing in a number of albums, primarily for Vanguard, but also for Epic, Solo Art and RCA. These included solo piano and vocal albums, performances with his Original Rag Quartet (which at one time included Felix Pappalardi and James Tyler and orchestral works under such conductor-arrangers as Manny Albam, Ray Wright, and Fred Karlin. He has also recorded vocal albums with the team of William Bolcom and Joan Morris. Morath's 1969 album, At The Turn of the Century, encapsulated the essence of his television series and live shows, and helped usher in the 1970s ragtime revival. Significant albums followed, including Jonah Man, Ragtime Women, and The Great American Piano Bench, each of which pushed beyond the then-current focus on Scott Joplin. His 1992 album Ragtime Man, included his own composition "Cripple Creek Suite", capturing the mood of the region's gold rush days. Morath also composed and recorded several of his own rags over the years. Morath's work in the 1960s helped lay the groundwork for the 1970s ragtime revival, and had an influence on how it was constituted. Commenting on the significance of ragtime, Morath stated, "Scorned by the establishment as ephemeral at best, trashy at worst, ragtime was the fountainhead of every rhythmic and stylistic upheaval that has followed in a century of ever-evolving American popular music."
Virginia Eskin is a classical pianist with a large and varied repertoire. She has championed and recorded music written by American composers (Edward MacDowell, Arthur Foote, George Chadwick, George Gershwin and many others); women composers such as Amy Beach, Ruth Crawford Seeger, Louise Talma, Marion Bauer, and Vítìzslava Kaprálová; and music written by composers who perished during the Holocaust. Virginia has also gained a reputation as a ragtime specialist and has found and recorded neglected works by American women. She created the Ragtime Project consisting of four CDs on the KOCH label and has appeared at the annual Scott Joplin Ragtime Festival in Sedalia, Missouri. She was a regular guest on A Note to You on WGBH-Boston public radio and succeeded Roland Nadeau as host of that program. She has appeared as a guest on national radio and television, including the CBS "Sunday Morning" television program. More recently, she created and hosted First Ladies of Music, winner of the Clarion Award in 2007. These one-hour programs, produced by WFMT, Chicago, have been heard on over 100 public radio stations around the world.
She has taught and given lectures at colleges and universities throughout the United States and Europe, including New England Conservatory, Boston University, Brandeis, Harvard, Northeastern, Goucher, University of Alabama, American College of Greece (Athens), and the International Institute (Madrid). She regularly participates in adult education programs, speaks at senior living facilities, and community programs; and has frequently lectured and performed at Elderhostel (now Road Scholar) and on several cruises in Europe. Her lectures appeal to all age groups, and especially to older people who love music and learning. She has given pre-concert lectures for Boston's Celebrity Series and, for several years, has given a series of lectures at Boston University's Evergreen Series, where she has a large and devoted following. Just as she does on her radio programs, Virginia brings added enjoyment to the experience of music by talking about composers (including women composers, a particular Eskin specialty) and their works and demonstrating musical elements that enhance the listening experience. For further background, please see: www.virginiaeskin.com.