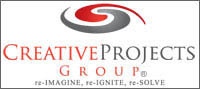 The Arab American Institute Foundation (AAIF) held its 2014 Kahlil Gibran "Spirit of Humanity Awards Gala" in Washington, D.C. on April 25th. Naya Salah began the evening event with her beautiful rendition of America the Beautiful in Arabic. http://www.aaiusa.org/blog/entry/naya-salah/ Honored at the event were Ambassador George Mitchell, who received the Najeeb Halaby Award for Public Service, Martin Luther King, III, who was given a Special Service Award, and Participant Media, which received the Award for Corporate Citizenship. Participant's CEO, Jim Berk, accepted the award on behalf of the company. Established in 2004 by eBay founder and philanthropist Jeff Skoll, Participant Media is responsible for more than 50 films, of which 36 received Academy Award nominations and 7 earned Academy Awards, including "Good Night and Good Luck," " North Country," "Syriana," "An Inconvenient Truth," "Lincoln," "State 194," and "The Square." Participant has pioneered the ground-breaking marriage of entertainment media and social activism, using film as the cornerstone of campaigns to facilitate social change. One campaign, in conjunction with the release of "Food, Inc.," prompted nearly 250,000 people to petition Congress to reauthorize the Child Nutrition Act of 2010. This year, Participant Media and Ms. Salma Hayek will debut an animated film based on Kahlil Gibran's world-renowned book "The Prophet." William Nix, an Executive Producer of the film, attended the AAI event and, along with Dr. Scott Field, Middle East Manager for the Skoll Global Threats Fund, and author, Dr. Jack Shaheen, worked with Participant on the sizzle reel of Participant films, which included film clips from "Kahlil Gibran's The Prophet," in their first public exhibition at the event.
For more information, please see: 2014 Kahlil Gibran "Spirit of Humanity Awards Gala and Participant Media
(L-to-Rt) William Nix, Chairman, Creative Projects Group; Maya Berry, Executive Director, AAI; Jim Berk, CEO, Participant Media; John Marks, President, Search for Common Ground; Dr. Scott Field, Middle East Manager, Skoll Global Threats Fund.