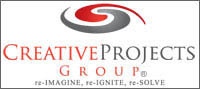 Bound by Law? Tales from the Public Domain
This is a comic book about intellectual property law and the public domain published in 2008 by Duke University Press. Written by Keith Aoki, James Boyle and Jennifer Jenkins and supported by the Center for the Study of the Public Domain at the Duke Law School, the book was first released in a free digital edition under a Creative Commons license in 2006. The 2008 edition has an introduction by Cory Doctorow and a foreword by Davis Guggenheim. The comic follows a fictional filmmaker named Akiko who struggles with the practicalities of applying the fair use doctrine while making a documentary film. The book is "illustrated with a mix of hand-drawn artwork and collages of pop culture images".
The comic was widely reviewed, as an editor's pick by Choice: Current Reviews for Academic Libraries and by the Michigan Law Review among others. The book has also been used as a resource for educators, recommended by the National Writing Project and used by workshops at the Ohio State University. The production and distribution of this book were made possible by support from the Rockefeller, MacArthur and Ford Foundations. It is a project of Duke's Center for the Study of the Public Domain, which focuses on the delicate balance between intellectual property and the public domain - the realm of material that is free to use without permission or payment. To read about some of the Center's projects in areas ranging from health policy to music sampling, click here.
James Boyle interviewed on NPR about the comic! (File takes a minute to download.)
"Bound by Law translates law into plain English and abstract ideas into 'visual metaphors.' So the comic's heroine, Akiko, brandishes a laser gun as she fends off a cyclopean 'Rights Monster' - all the while learning copyright law basics, including the line between fair use and copyright infringement."
-Brandt Goldstein, The Wall Street Journal online
https://web.law.duke.edu/cspd/pdf/foreword-guggenheim.pdf
https://web.law.duke.edu/cspd/comics/pdf/cspdcomicscreen.pdf
http://www.amazon.com/Bound-Law-Tales-Public-Domain/dp/0974155314