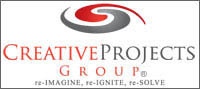 The Jazz at Lincoln Center Ragtime Symposium

Jazz At Lincoln Center is presenting a symposium on Ragtime, hosted by Terry Waldo and featuring a number of the most historically important revivers of Ragtime. It is taking place at 7:30 p.m. on April 24, 2015, in the Irene Diamond Education Center at Broadway at 60th Street, on the 5th Floor. The Symposium's participants include:
Max Morath, who created a national interest in Ragtime beginning in 1959 with his popular TV series, The Ragtime Era, and continued for over five decades with recordings, live shows, radio and TV.
Joshua Rifkin performed on several wildly popular classical albums that created an international interest in Scott Joplin in the 1970's.
Dick Hyman, the multi-talented jazz player, arranger, studio musician and composer performed on a number of historically important recordings of ragtime starting in the 1950's.
Mike Lipskin, master Stride piano player, not only studied with the masters such as Willie "The Lion Smith," Donald Lambert, Cliff Jackson and and Luckey Roberts, he also produced record albums for RCA and other labels which revived interest in the older players.
Terry Waldo, the protégé of the legendary Eubie Blake, is a virtuoso ragtime, stride, and blues pianist and has produced over 40 albums. He is also a vocalist, composer of show tunes, film and TV scores, and has led many highly regarded musical groups. His book, This is Ragtime: The Birth of American Music, was recently republished with a new introduction by Wynton Marsalis by Jazz at Lincoln Center Library Editions. It is the definitive book on the subject. His 26-part radio series of the same title was produced for NPR and fueled the 1970's ragtime revival. He has performed in numerous theatrical projects and concerts all over the world and has produced over 60 albums.
Before Jazz, Swing and Rock & Roll, there was... Ragtime.
This is Ragtime: The Birth of American Music is also the title of a forthcoming documentary feature, currently in production. It will include elements from the Lincoln Center interviews and other musical performances at JALC among its coverage of the social and musical aspects of this genre. This wonderful groundbreaking music is all but forgotten and its story remains untold. This Is Ragtime: The Birth of American Music offers a long-overdue look and listen to America's first truly original popular music. From its often controversial roots in slave dances, minstrel shows and the bordellos of the late 19th Century to its explosion into the pop music scene in the 20th Century, Ragtime provided the foundation for Tin Pan Alley Pop, Jazz, and even Rock & Roll. This documentary tells the whole story and recreates the music of Ragtime's legendary composers such as Scott Joplin, Jelly Roll Morton, Irving Berlin and Eubie Blake. It will feature new performances by some of today's top musical entertainers including Jazz master, Wynton Marsalis and Ragtime virtuoso and Eubie Blake protégé, Terry Waldo.
For further details on the documentary, please see: www.thisisragtime.com