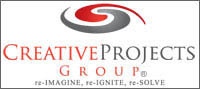 Salma Hayek Named The WIFTS Animation Awardee

Actress, producer and director Salma Hayek has been named as the recipient of The Women's International Film & Television Showcase (TheWIFTS) Animation Award 2015 for her labor of love adaptation of Kahlil Gibran's The Prophet. Hayek is one of 23 honorees for this year's International Visionary Awards, being held for the eighth year this month at Knoll, West Hollywood.
The Women's International Film & Television Showcase and The WIFTS Foundation International Visionary Awards has 'Women as Individuals' for its mission cornerstone.
The concept derives from our awareness that individual women are seldom celebrated for their body of work, not only within the film and television industries, but also other industries throughout our society.
TheWIFTS Foundation strives to create a new strand of recognition, finding outstanding gems of individuality' within all arenas and bring them together through the art form of Film & Television, the 21st century Visual Communicator.