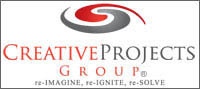 William Nix Signs as Executive Producer for Broadway Documentary Series
William Nix has signed as Executive Producer for Writer/Director/Producer Rick McKay's documentary feature film trilogy which covers Broadway from 1940's to the present as well as the theatre around the country that is influencing the future of the medium. Broadway: The Golden Age (2004) is the first part of documentary film trilogy by Rick McKay. It tells the story of the "golden age" of Broadway via the oral histories of the legendary actors of the 1940s and 1950s, incorporating rare lost footage of actual performances and never-before-seen personal home movies and photos. The intrinsic value of the documentary as a historical record is underscored by the fact that seven of the interviewees (Hume Cronyn, Ute Hagen, Al Hirschfeld, Kim Hunter, Ann Miller, Harold Nicholas and Gwen Verdon) died before the film was released in June 2004, and another 37 interviewees have died since then (as of April 2016).
Broadway: The Golden Age won the Audience Award for Best Documentary at the Palm Beach International Film Festival, the Audience Choice Award for Best documentary at the Santa Barbara International Film Festival, and the Audience Award and Festival Award at the San Diego Film Festival, both for Best Documentary. In 2006, McKay was honored with a Special Award for his work on the film by the New England Theatre Conference with the New England Theatre Conference Special Contribution to Theatre Award.
Broadway: Beyond the Golden Age (2017) and Broadway: The Next Generation (2019) are the next two segments in the trilogy. They will continue to capture the professional and personal life-stories of Broadway's dramatic and musical theatre performers, producers and others who serve this creative community and continue its great traditions.
In his capacity as Executive Producer for the trilogy, William Nix will develop a domestic and international and distribution strategy to package all three segments and license the Broadway series in key distribution channels including theatrical, television and other platforms (streaming, DVD, non-theatrical, international, etc.), assist with the financial underwriting initiatives, including brand/sponsorships/marketing relationships, in order to support and ensure the success of the Broadway trilogy series.
For further information, please see:
Broadway: The Golden Age Theatrical Trailer
www.youtube.com/watch?v=3aAPvli0UYA
Broadway: The Golden Age Red Carpet Premieres and Overview
www.youtube.com/watch?v=6v6PeAFA0_k
www.en.wikipedia.org/wiki/Broadway:_The_Golden_Age,_by_the_Legends_Who_Were_There
Broadway: Beyond The Golden Age Trailer
www.broadwaythemovie.com/movie/bbga
www.youtube.com/watch?v=NtL1A06d_sQ
www.youtube.com/watch?v=ANuxvA5kYeg
Broadway: The Next Generation
www.broadwaythemovie.com/movie/btng