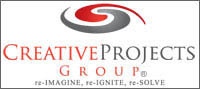 2nd Annual iEMC "Engage: Navigating Hollywood's Shifting Landscape" Symposium at the AFM
Engage is the Pepperdine Alumni Affairs and Pepperdine's Institute for Entertainment, Media, and Culture (iEMC) signature diversity and inclusion event where creative entrepreneurs will have the opportunity to learn from high profile industry professionals. William Nix and new Creative Projects Group Advisory Board member, Kathryn Linehan, are producers of the Program, along with Pepperdine Professor Joi Carr and Quincy Newell of Code Black Films.
This afternoon event features provocative panel discussions and invaluable insider information about the film, television, and new media landscape from a diverse group of notable creative producers and executives in the entertainment industry.
How are new voices and stories impacting cinematic arts and new media?
How is technological innovation shifting content delivery and consumer patterns?
Can this new paradigm create more access and equity for the range of diverse stories in the American scene?
Engage Symposium will include and opening and closing keynote and the following panels featuring high profile industry professionals:
Inclusion Works
This discussion features producers and film executives who are changing the definition of mainstream content and how their successes are paving the way for a more inclusive content demand.
Insider Information: 21st Century Creative Engagement
This dynamic conversation will provide a rare opportunity to hear from an industry insider's perspective. The panel will explore how each producer gained successes in the industry and ask what practical experiential knowledge could they provide toward 21st century industry engagement.
Hollywood's Shifting Landscape
This discussion will explore strategies toward skillfully negotiating the way in which current industry trends are changing and shaking up production and distribution patterns and creating a demand for content.
The Pitch
This panel will provide practical insight into the art and craft of pitching your work by featuring a live demonstration with industry professionals who green light projects. They will provide invaluable information toward perfecting your pitch and taking advantage of pitching opportunities that are often brief.
This symposium was made possible in part with the generous support of The Hearst Foundations.