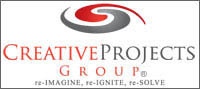 PGA Education Committee "Social Change Marketing and Distribution" Seminar
PGA Education Committee Members, Kate McCallum, Anne Marie Gillen, and William Nix are producing a PGA WEST EVENT entitled "Developing & Marketing Projects for Social Impact." It will be held at the Annenberg School of Journalism on the USC Campus, courtesy of the Hollywood Health and Society, on the evening of Thursday, February 8th, 2018.

The event will focus upon Storytelling, the arts and media have the power to create social change and transformation on an individual, local, national and global level. This seminar will feature organizations and institutions who support the creative community through providing experts, resources and education addressing relevant issues, and producers and production companies dedicated to creating cause-related films, documentaries and television content. You'll learn about resources available to creators, and also gain insight into opportunities and strategies for development, funding and marketing meaningful content.
It will feature two panels of experts in developing, producing and marketing of social change projects.
Panel 1: Organizations that provide resources, support and experts to the creative community and content creators addressing culture society and social change.
Panel 2: Producers, production companies, marketers and distributors all working in the social impact space, representing projects such as; Hidden Figures, Queen of Katwe to Bridge of Spies.
The themes of the panels are:
The power of storytelling and media to create global understanding and social change
Exploring the myriad of ancillary marketing tools and materials for outreach into communities and segments of the population
Designing curriculum and educational tools inspired by films and television content
For further background on the PGA, please see: www.producersguild.org