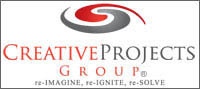 William Nix Moderating LA Human Rights Watch Film Club Screening Panel
Join us for a special screening of The Blood Is at the Dorrstep, a powerful documentary takin ga behind the scene look at one of America's most pressing human rights struggles. On Sunday, January 28th, 2018, at 4:00 p.m. at New Roads School in Santa Monica. Through the story of Dontre Hamilton, an unarmed African American man who was killed by the police, The Blood Is at the Doorstep takes a powerful and constructive look at police brutality and race in the United States.
Following the movie, we will have what promises to be a fascinating conversation with Dontre's brother, Nate Hamilton, the movie's director, Erik Ljung, and John Raphling, who covers criminal justice in the US at Human Rights Watch.
On April 30, 2014, Dontre Hamilton, a 31-year-old unarmed black man diagnosed with schizophrenia, was shot 14 times and killed by a Milwaukee police officer in a popular downtown park. Dontre's death sparked months of unrest and galvanized his family to activism. Filmed over three years in the direct aftermath of his death, this intimate verité documentary follows his family as they struggle to find answers and challenge a criminal justice system stacked against them. With Dontre's mother, Maria, and brother, Nate, as our guides, we look inside a movement born of personal tragedy and injustice. This documentary takes a behind-the scenes look at one of America's most pressing human rights struggles, and asks the audience: what would you do if this violence found its way to your doorstep?
All attendees are invited to stay after the screening for a Q & A followed by a cocktail reception with the director and producer of the film and the director of global initiatives at the Human Rights Watch.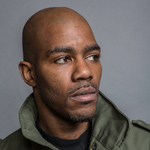 Nate Hamilton
Coalition for Justice
The Blood is at the Doorstep
Erik Ljung
Director
The Blood is at the Doorstep
John Raphling
Senior Researcher,
US Program
Human Rights Watch
William Nix
Moderator
Creative Projects Group
Human Rights Watch Film Club
Through regularly-scheduled screenings and discussions, Human Rights Watch's Film Club in Los Angeles creates a forum to advance awareness of human rights issues and empower audiences with the knowledge that personal commitment can make a difference. For close to 40 years, Human Rights Watch has been at the forefront of the international human rights movement, investigating human rights abuses and exposing the truth in order to bring about deep-rooted change. Around the globe we work in tandem with local activists who often put their lives at risk to protect the rights and dignity of others.
For further information, please see: