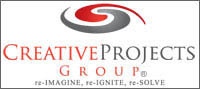 William Nix serving as Industry Advisor to Pepperdine Institute on Entertainment and Media & Culture "Diversity Works" Symposium Group
As part of its Next Wave in Entertainment series, on Friday afternoon, November 4th, at the Fairmont Miramar Starlight Ballroom in Santa Monica, California, on the occasion of the American Film Market (AFM), the Pepperdine Institute of Entertainment, Media & Culture is producing an academic/industry symposium entitled "Diversity Works." It will:
Focus upon Diverse Perspectives that are sweeping through the entertainment business, how are new stories and voices transforming media.
Focus upon the shifting media landscape ranging from the impact of the "Black Lives Matter" Movement, how women are tackling gender bias, and from stories of inter-generational characters to the movement to recognize those of us with disabilities.
To join industry leaders and researchers in a series of lively and evocative discussions about the evolution of the business in light of greater Diversity and Inclusion.
The Symposium's media Diversity discussions will be about Inclusion and will highlight identity issues relating to: Gender, Racial/Ethnic, Physical Ability, Socio-economic, and Inter-Generational backgrounds. The Moderators and Speakers will encompass leading professional areas of Entertainment and Media figures, including Actors, Writers, Directors, Producers and Executives including the following:
PANEL: Creating New Stories
Academic Moderator: Joi Carr, Associate Professor of English and Film Studies; Director, Film Studies Program Director, Multicultural Theatre Project, Pepperdine University and SAG-AFTRA EEOC Committee Member
· Christina Lee, Production Executive at DreamWorks Animation. Christina received the PGA's AP Council Commitment Award in 2013. Christina is Co-Chair/Mentor for the PGA's Diversity Workshop
· Laura Richards - Founder and Director of Paladin, Advocate, Analyst, Advocate, Author of DASH Risk Model and 'Policing Domestic Violence'
· Scott Bowling – President Exceptional Children's Foundation
(GSEP Alum)
PANEL: Diversity Works
Academic Moderator: Rosalyn M. Satchel, Assistant Professor of Communication and Author, Pepperdine University
· Britta Wilson – Pixar, Chief Inclusion Officer
· Quincy Newell – Lionsgate, Code Black
· Charles Howard, PGA Diversity Committee Co-Chair
This symposium is part of a Next Wave in Entertainment educational academic/industry outreach series under the wing of the newly-created Institute on Entertainment, Media & Culture (iEMC). William Nix, Chairman of Creative Projects Group, has been working with the iEMC, as an Industry Advisor, with Kathryn Linehan, Senior Advancement Officer and Assistant Director (www.pepperdine.edu/entertainment-media-culture/about/leadership.htm), John Mooney, Executive Director and Craig Detweiler, Creative Director, and the leadership of the iEMC, in order to develop and promote more of these exchanges, both on and off-campus for members of the industry as well as Pepperdine students, faculty and alumni.
For general background on the iEMC, please see:
www.pepperdine.edu/entertainment-media-culture/