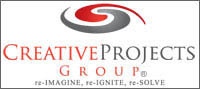 William Nix serving as Industry Advisor to Pepperdine's new Institute on Entertainment, Media & Culture (iEMC)
The Institute for Entertainment, Media, and Culture (iEMC) facilitates the education and development of a new generation of multi-disciplinary graduates who are uniquely positioned for impactful leadership roles within the media and entertainment sectors and committed to stewardship of its cultural and societal impacts. The Institute creates pathways for students from Seaver College, Graziadio School of Business, and the School of Law to become business savvy creatives, creatively minded executives and entrepreneurs, and entertainment industry focused lawyers.
Collaborating with Pepperdine's five schools, the iEMC fosters the design and delivery of a portfolio of curriculum and pedagogical innovations across degree and certificate programs. We cultivate close relationships with and involvement by industry stakeholders and foster appropriate applied research and "thought leadership" on the creative, business and legal aspects of the media and entertainment sectors. The Institute combines the next wave in technology, storytelling, and education.
Drawing upon expertise from the culture shaping disciplines at Pepperdine (arts, business, communication, education, humanities, law, psychology, public policy) Pepperdine's goal is to prepare students for today's media marketplace. Esteemed leaders from the entertainment industry serve as guest speakers, mentors, and advisors. The Institute connects academic research with emerging industry practices through networking opportunities, professional seminars, internships and content creation, including via its Next Wave in Entertainment educational academic/industry outreach series. William Nix, Chairman of Creative Projects Group, has been working with the iEMC, as an Industry Advisor to Kathryn Linehan, Senior Advancement Officer and Assistant Director (www.pepperdine.edu/entertainment-media-culture/about/leadership.htm), John Mooney, Executive Director and Craig Detweiler, Creative Director, as well as the other leaders of the iEMC, in order to develop and promote such exchanges between members of the industry and Pepperdine students, faculty and alumni.
For further information on the iEMC, please see: www.pepperdine.edu/entertainment-media-culture/about/
http://www.pepperdine.edu/entertainment-media-culture/about/leadership.htm