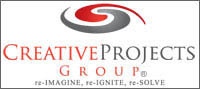 Creative Projects Group has optioned the media rights to the novel "An Accidental Cuban" and William Nix will serve as Executive Producer and Story Editor of a Series adapted from the work: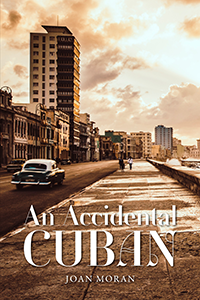 Working together with Author Joan Moran, William Nix will serve as Executive Producer and Story Editor of a Series adapted from her work. The series will tell the story of Harry Cisneros is a Cuban national desperate to leave Cuba and return to America. No longer content to work in a cigar factory, he hustles as a translator in the colonial seaside city of Cienfuegos, surrounded by criminal corruption. "An Accidental Cuban" is an exciting voyage through the underworld you suspect exists behind the classic cars, lively music, and endemic poverty. Harry Cisneros, the protagonist of this thriller, is the perfect guide. See: https://www.barnesandnoble.com/w/an-accidental-cuban-joan-moran/1130065093
Joan Moran is an author and producer who combines 25 years of theater experience, teaching, blogging, and writing fiction and non-fiction. She founded and was the Artistic Director of Nevada's first professional year-round theater. After attending American Film Institute, Joan graduated as a screenwriter and producer. It was at AFI that Joan met her writing and producing partner, David Garcia, a featured producer at MCA Universal, NBC Television in charge of movies and mini-series, and Four-Star Productions. After producing Universal's first mini-series (Rich Man, Poor Man and Centennial at NBC), David signed on to head the producing wing of American Film Institute. During Joan's fifteen years in Hollywood, she and David developed film scripts and mini-series for television: The Death of the Red Line (based on the true story of how Los Angeles lost its electric rail system in 1951), Cross Dreams, Over The Line, Woman Obsessed based on Joan's novel of the same name, Sex Crimes, which Joan wrote and co-produced, Frida and Diego, a mini-series she and David they developed for CB. Together, they also wrote several screenplays for the Latin American market, including The Last Days of Che Guevara and The Liberators.