William Nix Joins PGA Colleagues in Moderating U.N. 101: ROADMAP TO WORKING WITH THE UNITED NATIONS Workshop. Presented by the Producers Guild of America.
Presented by the Producers Guild of America
U.N. 101: Roadmap to Working with the United Nations
The United Nations is a resource for content creators working on the critical issues that shape our world. But how do you navigate this international organization? What are the resources available to producers, directors, and writers?
In this first of a series of workshops, creators will learn what Social Impact Entertainment is, the benefits of working with the UN, and the vast resources available to content creators. Additionally, participants will learn about how the UN works and the most pressing challenges currently on its agenda, before taking a deep dive into previous successful partnerships with the film and television industry.
Speakers:
Melissa Ruth Fleming
Under-Secretary-General for Global Communications | Department of Global Communications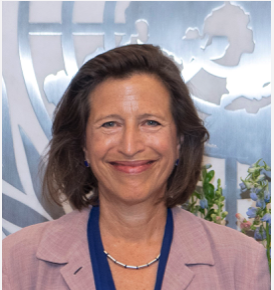 Melissa Fleming is the Under-Secretary-General for Global Communications, taking up her functions as of 1 September 2019. From 2009 until August 2019, Ms. Fleming served UNHCR as Head of Global Communications and Spokesperson for the High Commissioner. At UNHCR, she led global media outreach campaigns, social media engagement and a multimedia news service to distribute and place stories designed to generate empathy and stir action for refugees. Ms. Fleming is a frequent interview guest on international media platforms, and her talks are featured on TED.com. She is author of the book, A Hope More Powerful than the Sea, and host of the award-winning podcast, Awake at Night. Ms. Fleming joined UNHCR from the International Atomic Energy Agency (IAEA), where she served for eight years as Spokesperson and Head of the Media and Outreach. Prior to IAEA, she headed the Press and Public Information team at the Organization for Security and Co-operation in Europe (OSCE). Earlier still, she was Public Affairs Specialist at Radio Free Europe/Radio Liberty in Munich, having started her career as a journalist. From 2016 to 2017, she also served as Senior Adviser and Spokesperson on the incoming United Nations Secretary General's Transition Team. Ms. Fleming holds a Master of Science in Journalism from the College of Communication, Boston University and a Bachelor of Arts in German Studies from Oberlin College.
Twitter: @MelissaFleming
Maher Nasser
Director of the Outreach Division in the United Nations Department of Global Communications
Maher Nasser has over 32 years of work experience in the United Nations System. Mr. Nasser is currently the Director of DGC's Outreach Division and the Commissioner-General of the United Nations at Expo 2020. In addition to New York, he has worked in Vienna, Cairo, Amman, Jerusalem and Gaza where he held positions with the UN Department of Global Communications, the United Nations Relief and Works Agency for Palestine Refugees (UNRWA), and the UN Office on Drugs and Crimes (UNODC). Mr. Nasser was appointed three times as Acting Under-Secretary-General in charge of the Department of Global Communications. Maher Nasser holds a B.Sc. in Civil Engineering from Bir Zeit University in Palestine and a Postgraduate Diploma in Business Administration from the University of Warwick in the UK. He joined Columbia University's School of International and Public Affairs (SIPA) as a visiting Scholar while on Sabbatical Leave from the United Nations between January and May 2018. He is married with three children. An occasional runner, he completed the New York City Marathon in 2015, 2016 and 2017.
Twitter: @MaherNasserUN
Lori McCreary
CEO Revelations Entertainment, Executive Producer Madam Secretary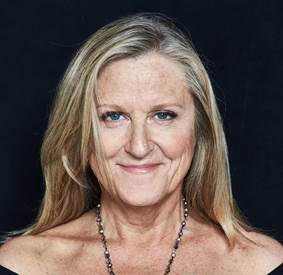 Lori McCreary is the CEO of Revelations Entertainment, a film and television production company she and actor Morgan Freeman founded in 1996 with a mission to produce entertainment that reveals truth. The duo first worked together on McCreary's critically acclaimed "Bopha!" (Freeman's directorial debut) in 1992.
McCreary's film and television credits include the Award-winning Invictus, 5 Flights Up, the groundbreaking documentary film about cancer, The C Word, and Executive Producer of CBS's hit television series Madam Secretary starring Téa Leoni.
McCreary is President Emeritus of the Producers Guild of America (PGA), and now chairs the PGA's Production Safety Task Force.
Trey Callaway
Co-Executive Producer/Writer, Revolution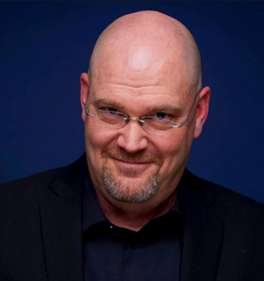 Trey Callaway is an American film and television writer and producer. Callaway was the executive producer and co-showrunner of the Fox Television crime procedural APB and was the showrunner of The CW drama The Messengers. He also wrote the screenplay for the movie I Still Know What You Did Last Summer. He co-created and executive produced the science fiction television series Mercy Point on the UPN network. Callaway performed as an actor in the series and among other roles, also had an uncredited speaking role in The Outsiders. A graduate of Jenks High School in Jenks, Oklahoma. Callaway was once an on-air radio personality at KRMG (AM) in Tulsa, Oklahoma. In addition to working with Hollywood luminaries like Harrison Ford, Arnold Schwarzenegger, Ron Howard, and Time Burton, Callaway has written and produced for shows like CSI: NY, Rush Hour, Revolution, Station 19, and Supernatural (for which he created the popular recurring characters known as the Ghostfacers), and penned original pilots for multiple American entertainment companies including Amazon Studios, CBS, ABC, The CW, Turner Network Television, Showtime Network, Arts & Entertainment Network, and The Disney Channel. Callaway is also a professor in the USC School of Cinematic Arts at the University of Southern California.
Carlos Islam
Special Events Manager at United Nations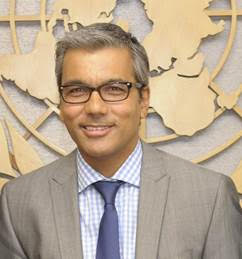 Carlos Islam joined the UN in 2004 and is currently part of a small team within the United Nations Department of Global Communications working on collaborations with the creative community, celebrity advocates and sporting organizations.
The team liaises with film and television productions to facilitate on location shoots, provide access to UN experts and archival material, facilitate expert consultation for script-related advice, and helps with brand-related and legal issues.
Carlos graduated from Sheffield University in the UK, where he earned a Masters degree in International Studies, and completed post-graduate training in Journalism in Belfast, Northern Ireland.
Twitter: @CarlosIslam
Danielle Zapotoczny
Senior Director of Partnerships & Communications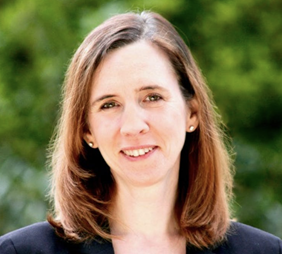 Danielle Zapotoczny is Senior Director of Partnerships & Communications and a Strategic Advisor to the United Nations Creative Community Outreach Initiative. In these roles, she works with content creators, influencers, corporations and foundations to strategically leverage their platforms to create impact across the Sustainable Development Goals.
She has also served as a Strategic Advisor to Lucasfilm on the Star Wars Force for Change social action campaign and to the UCLA Burkle Global Impact Initiative.
Prior to joining the UN Foundation, Danielle served for nine years as a Producer and Vice President at Wheelhouse Entertainment where she co-produced Paramount Pictures critically acclaimed film We Were Soldiers. She also oversaw development, production, marketing and communications for the company's film, television, music, book and gaming properties.
For a decade, Danielle donated her time as the Founding Executive Director of Hollywood for Habitat for Humanity, an entertainment industry partnership with Habitat for Humanity that raised millions of dollars to help hardworking families partner with their local community to build and buy a home.
She has a B.A. in Public Policy Studies from Duke University. And, after 18 years in Los Angeles, recently moved back to Durham where she is a Visiting Professor of the Practice of Public Policy at Duke and a Strategic Advisor to the Duke Innovation & Entrepreneurship Initiative.
Moderators:
Robert Rippberger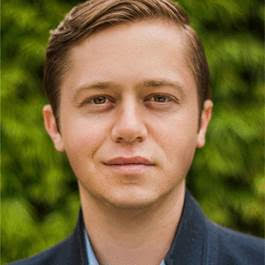 Robert Rippberger is a filmmaker with a broad array of creative and executive experience. He most recently directed and produced the Harlem drama, 'Strive,' with Danny Glover released theatrically and through AMC's Urban Movie Channel, as well as the war on drugs documentary, 'Public Enemy Number One' from Executive Producer Ice-T. In 2016, Robert directed/produced the documentary "7 Days in Syria," a look at the human side of the war in Aleppo. The film was championed by Angelina Jolie, screened at Britain's House of Lords, to senior members of the U.N., and was released on Hulu and Amazon. Robert went on to executive produce with Jason Blum the feature doc, "Alive & Kicking." The film was sold to Magnolia Films after its debut at the 2016 SXSW Film Festival where it received a Grand Jury nomination. The film is available on Netflix. Across animation, documentaries, features, music videos, and commercials, Robert has extensive experience from development to delivery throughout North America and Europe with his company SIE Films. He is a member of the Producers Guild of America and is on the PGA's Social Impact Entertainment Task Force. Robert is also president of FinalMation Studios, an animation studio founded with Ice-T and others, he is a partner in the film finance company Artists Film Group, and is the co-founder and co-executive director of the SIE Society—dedicated to connecting, educating, and empowering those in Social Impact Entertainment.
Anne Marie Gillen
Anne Marie Gillen, CEO of Gillen Group LLC is an independent FILM/TV Producer whose projects have premiered at the Cannes Film Festival, New York Film Festival, San Francisco International Film Festival, and been nominated for Academy Awards, Golden Globes, Emmys, Independent Spirit Awards and DGA Awards. She is a member of the Producers Guild of America and serves on their Education Committee and Co-Founder of the Social Impact Entertainment Task Force.
William Nix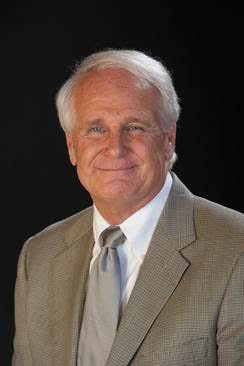 William Nix is the Chairman/CEO of Creative Projects Group®, a Producer and one of the Co-Founders of the PGA's Social Impact Entertainment Task Force (SIETF), with extensive experience in the entertainment, media, sports, intellectual property fields. Prior to this, Will served as Co-Chair of Baker Botts' Entertainment, Media and Sports Practice Group, as VP of Legal and Business Affairs for NBA Properties, and as COO of the Motion Picture Association's Global Content Protection Group. With Producer Salma Hayek, he Executive Produced an animated feature film based on Kahlil Gibran's iconic work, The Prophet, written and directed by Roger Allers (The Lion King, Beauty and the Beast, Aladdin). Among its ten award nominations were three Annie-Nominations and inclusion in the Oscar Animated Feature Film Nomination short list. His recent projects include two documentary features: Power, about access to the global and local energy systems, an entertaining historical overview entitled This is Ragtime: The Birth of American Music. He is also producing a dramatic biographical feature film entitled Gibran, and two dramatic television series, one entitled Trailblazers, is based on the pre-NBA stories of professional African-American basketball teams, including the legendary 1948 Chicago challenge match between the Harlem Globetrotters and the Minneapolis Lakers, and the other is entitled An Accidental Cuban, based upon a novel of the same name by Joan Moran. His work involves both traditional media and multiple content delivery platforms, technologies and genres. He and his colleagues develop and produce innovative new content for global audiences to experience, including working closely with Journeys in Film and the X-Media Lab of the Harvard Graduate School of Education on curriculum, discussion guide and other educational materials to support the reach and understanding of film, television and new media content
For further information see: https://www.producersguild.org/events/EventDetails.aspx?id=1407471 and https://www.youtube.com/watch?v=WC2Bai9NkwM