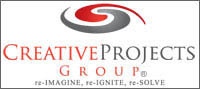 Roger Allers, Writer/Director and William Nix, Executive Producer Panelists at Illuminate Silver Linings Screenings Series

The Prophet is screening on June 4 at 5:00pm - 7:30pm MST/PDT
Kahlil Gibran's The Prophet, produced by Salma Hayek Pinault and starring the voices of Liam Neeson, John Krasinski, Quvenzhane Wallis and Frank Langella, is the fourth film of the month-long, weekly watch-at-home program Silver Linings Screening Series: Loving Life After Lockdown. The free live weekly series features a lineup of life-affirming, uplifting feature narratives and documentaries alongside live filmmaker Q&A's, interactive discussions and the festival's signature Reel Healing events.
The 2015 ILLUMINATE Director's Choice winner Kahlil Giban's The Prophet, is being followed by a Q&A with acclaimed Writer/Director Roger Allers (The Lion King) and Executive Producer William Nix.
As part of the live-streamed program, Sedona coach and soul guide Anahata Ananda will lead participants in a post-screening Reel Healing entitled "Finding Freedom Within." The virtual screening, Q&A and Reel Healing will show on Thursday, June 4 at 5:00pm PDT on illuminate.eventive.org.
See also: https://illuminatefilmfestival.com/silver-linings-screening-series and https://journeysinfilm.org/tag/the-prophet/ and http://www.hrwstf.org/wordpress/wp-content/uploads/2015/09/The-Prophet.pdf