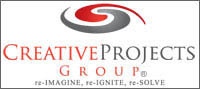 William Nix serving as Industry Advisor to Pepperdine Institute on Entertainment and Media & Culture "Diversity Works" Symposium Group
As part of its Next Wave in Entertainment series, on Friday afternoon, November 4th, at the Fairmont Miramar Starlight Ballroom in Santa Monica, California, on the occasion of the American Film Market (AFM), the Pepperdine Institute of Entertainment, Media & Culture is producing an academic/industry symposium entitled "Diversity Works." It will:
Focus upon Diverse Perspectives that are sweeping through the entertainment business, how are new stories and voices transforming media.
Focus upon the shifting media landscape ranging from the impact of the "Black Lives Matter" Movement, how women are tackling gender bias, and from stories of inter-generational characters to the movement to recognize those of us with disabilities.
To join industry leaders and researchers in a series of lively and evocative discussions about the evolution of the business in light of greater Diversity and Inclusion.